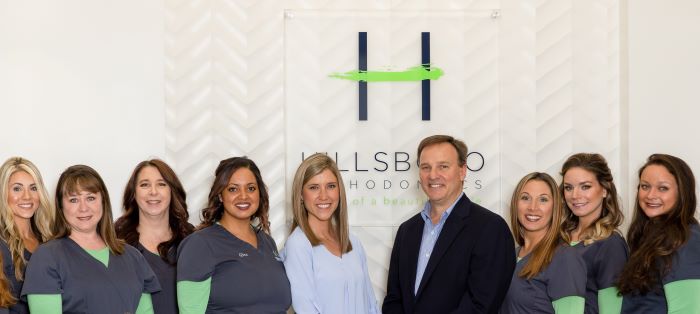 ---
Charlotte
Orthodontic Assistant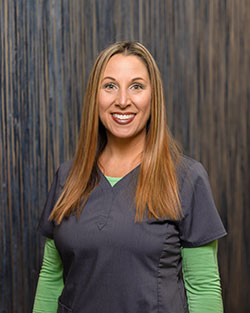 Charlotte has been with Dr. Sjursen since 2000. Her favorite thing about orthodontics is the hands-on experience she has every day: working with each patient, and knowing the outcome and smile will be tailored just for them. Her patients are great because they know their orthodontic treatment is going to provide a wonderful outcome. Charlotte is here to help them through the process and is able to get to know every one of them and their family. An added bonus is to see their wonderful smiles when the treatment is complete. That is why she does this job and loves it!
Charlotte is a native of Franklin. She graduated from Franklin High School in 1997. Charlotte and her husband have two children, which keeps them busy with many of their activities. She also scrapbooks and travels.
---
Gina
Financial and Scheduling Coordinator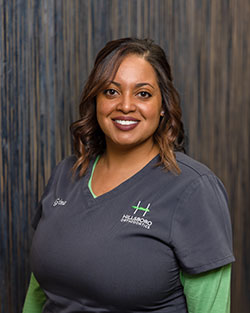 Gina graduated from RDA school in 2015 and has worked at the front desk and in the clinic in the orthodontic field ever since. As she meets with new patients, Gina explains their options to determine the best financial plan, all while building trusting relationships with the entire family. She relishes seeing how our patients' smiles improve and change throughout their treatment.
Gina and her husband were married in 2010. They have two young daughters who love the summertime and being outdoors, whether they're going on vacation at the beach or just to the pool. On weekends, Gina enjoys working in the yard and going for a walk.
---
Chasten
Treatment Coordinator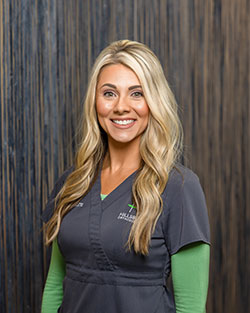 Chasten was born and raised in the dental field: both of her parents are in orthodontics. She came to us as a licensed dental assistant with more than ten years of experience in orthodontics, general dentistry, oral surgery, and endodontics. Now a part of Hillsboro Orthodontics, Chasten welcomes new patients to our office and reviews their treatment options. She enjoys meeting new people and building relationships with them as they grow throughout their orthodontic journey.
Outside of work, Chasten enjoys shopping, good food, and spending quality time with her family, which includes her husband Tyler, their new baby girl Graylyn, and two fur babies, Axel and Kila. They love to play and take family walks in the park!
---
Melanie
Orthodontic Assistant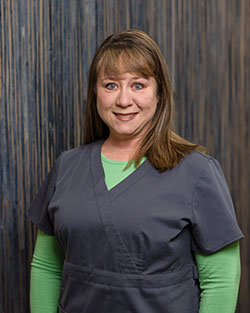 Melanie has had the pleasure of being in orthodontics since 2001 and was excited to join Dr. Sjursen's team in 2010. The most rewarding part of her day is watching the changes of children's smiles and seeing the confidence they gain once their braces come off.
Melanie is a Brentwood native and has been married to her husband for 20 years. They have two daughters, Lilly and Molly. When time allows, she enjoys cooking, sewing, and doing crafts.
---
Christy
Orthodontic Assistant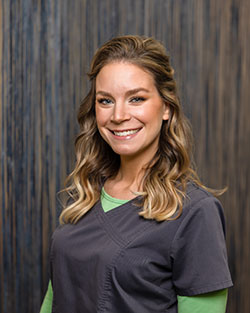 Christy graduated from registered dental assisting school in 2012 and worked for a cosmetic dentist for eight years before joining Dr. Sjursen's team. Always wearing a smile, Christy helps each person feel safe and at home in our office. She enjoys seeing the perfect smiles we create for each unique patient. Christy — like each member of our team — has a passion for dentistry and our patients that you will notice from the moment you walk into our office.
The things Christy enjoys most are spending time with her family, living in the country, laughing as much as possible, and Dr. Pepper!
---
Shelby
Orthodontic Assistant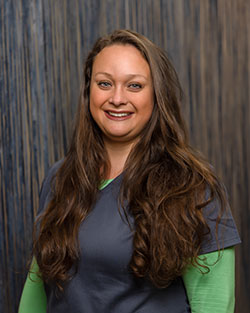 Shelby is registered as a dental assistant through the State of Tennessee 6th District Dental Association. She currently works part-time on our Spring Hill location, where she plays an integral role in creating beautiful smiles. Shelby's favorite part of her work is the happiness on a patient's face when they see their new smile for the first time.
Shelby lives on a small 17-acre farm in Columbia, where she has three dogs and a lot of chickens. She enjoys tending to her fruit trees, having a garden, and planting lots of flowers in the summer time. Shelby also enjoys baking and making jams and jellies. She has been married to her husband Trey for seven years and they have a baby boy named Colt.
---
Kristin
Insurance Coordinator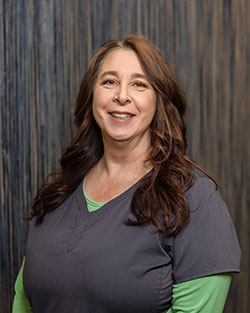 Kristin has more than 20 years of experience working in pediatric dental, general dental, and surgical dental practices before starting with Dr. Sjursen in orthodontics. She is trained as a dental assistant and scheduling and treatment coordinator, and is now our insurance coordinator. Kristin is the person to speak with if you have any benefit or claims questions. Her goal is to make the financial aspect of treatment as hassle free as possible.
Kristin moved to Tennessee from New Jersey almost three years ago. She has two children, Nick and Madison, as well as two dogs, Kona and Violet. She loves spending time with friends and family, listening to live music, reading, and relaxing on the beach.
---
Yolandie
More about Yolandie is coming soon!